Sports
Former Olympian calls on other sports to follow trans ban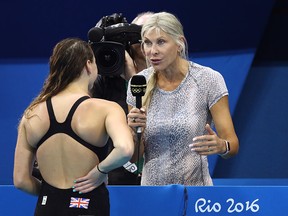 Article content
Former Olympic swimmer Sharron Davies is calling on the governing bodies of all international sports to ban transgender athletes from women's elite events.
Article content
FINA, swimming's governing body, has imposed a policy that women who have "experienced any part of male puberty" can no longer swim in women's races unless they have completed transition by the age of 12.
Davies, a 1980 silver medallist who has long been campaigning on the issue, hailed it as a "victory for women's sport."
Article content
Now, she wants other sports to do the same.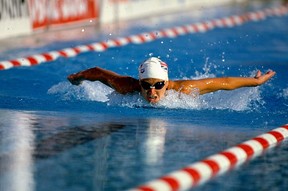 "I am so proud of FINA for at last being the first to be brave enough to stand up for female athletes," Davies told Daily Mail Sports. "This is a very good move, and I hope now that all the other associations pick it up."
Last week, cycling updated their rules, but Davies criticized the sport for basing transgender inclusion in that case on testosterone levels.
Article content
"I think what cycling has done is disgraceful," she said. "They have basically said they are happy for female athletes to compete with a disadvantage. I'm afraid that is not acceptable in a world where we don't believe in sex discrimination."
Trans swimmers became a hot topic late last year after Lia Thomas began breaking records and winning races with ease.
Last month, Thomas said her goal was to compete in the Olympics, but FINA's new policy bans her from racing against women at the Summer Games or any other international events.
"It's the first victory and an extremely important one," Davies said.
FINA is working to create an "open category" for trans swimmers where they can compete against one another at events, including the World Aquatics Championships, World Swimming Championships, and Swimming World Cup.
Article content
"Despite this week's victory, the battle is far from over," Davies wrote in a guest column in the Mail.
She also called out FIFA, soccer's governing body, for "suggesting that anyone who identifies as a woman is welcome in the women's game."
She described FIFA's move as "discriminatory and dangerous," and "forcing women and girls to compete against trans athletes who were born male leads not to greater inclusion, as activists claim, but to exclusion."
Will swimming's transgender ruling lead to wider change in sports?

Athletes sound off on policy banning trans swimmers from women's events

Canada voted in favour of world swimming body's transgender policy
Source link