Sports
Ex-NFL tight end Kevin Ware's missing girlfriend confirmed dead
Taylor Pomaski was last seen on April 25, 2021, at a bash he hosted at her home in Spring, Texas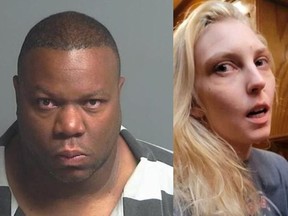 Article content
During Kevin Ware's brief NFL tenure as a tight end with Washington and San Francisco, he was better known for his off-the-field trouble than heroics on it.
Article content
Now, he's suspected of killing his 29-year-old girlfriend.
Cops say that remains discovered last December have been positively identified as Taylor Pomaski, Ware's girlfriend.
She was last seen on April 25, 2021, at a bash he hosted at her home in Spring, Texas. The Harris County Sheriff's Office says the remains found in December were identified by the Harris County Institute of Forensic Sciences.
"The investigation is still open and active and homicide investigators are diligent in bringing this case to a close," senior deputy Thomas Gilliland told NBC News in an email.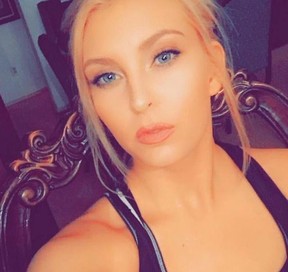 Pomaski's remains were discovered on Dec. 10 in northern Harris County, near Houston.
She had been living with Ware when she was reported missing.
Article content
In an unrelated guns and drugs case, prosecutors identified Ware as a suspect in Pomaski's disappearance and murder during an earlier bond hearing. Nonetheless, he has not been officially charged nor named as a suspect in his girlfriend's disappearance.
At the time Pomaski vanished, Ware lawyer Coby DuBose told reporters that he was cooperating with authorities.
"He's told the police everything that he knows and he's led them through his house. He's let them in his home, and that's all we're going to say about that," DuBose said.
Even while starring at the University of Washington, Ware found trouble and in 2002 pleaded guilty to misdemeanour assault. In 2010 as his NFL career was cratering, Ware was charged with theft and evading arrest.
He was caged for two years in 2018 after being convicted for intent to manufacture or deliver any controlled substance.
In April 2021, he was busted for speeding in Magnolia, Texas. When cops searched his car, they discovered cocaine, methamphetamine and marijuana, along with a loaded AK-47 and a loaded 9-mm handgun.
He was released on bond but rearrested for violating his bail conditions in June 2021.
Neighbours claimed that Ware and Pomaski "quarrelled violently."
@HunterTOSun
Source link